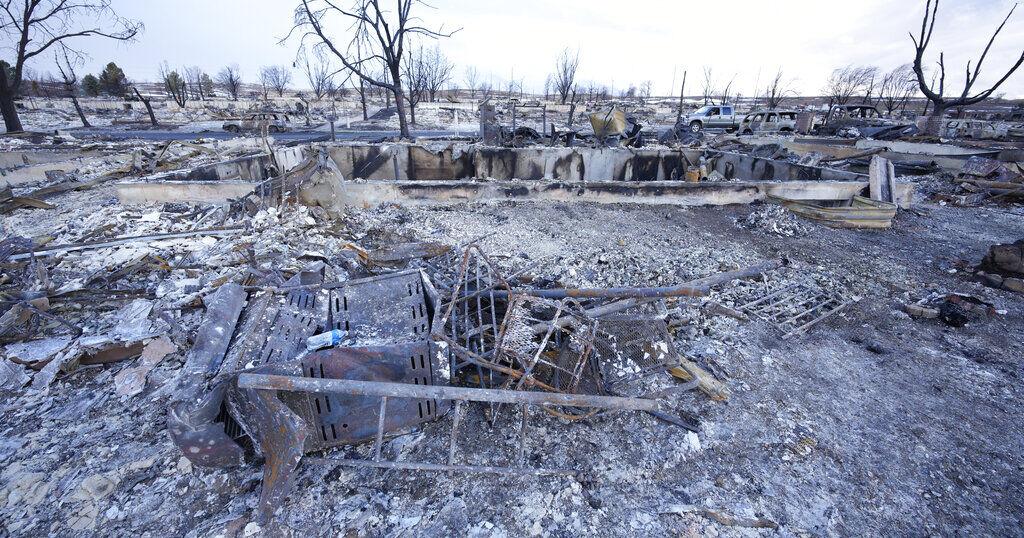 9 KYDR volunteers head to Colorado for ash work | Baptist life
LOUISVILLE, Ky. (KT) – Nine Kentucky Baptist Disaster Relief volunteers depart early Wednesday morning for a different kind of mission in Colorado where a wildfire in early January swept through nearly everything in two areas.
Volunteers will sift through the ashes of burned homes for personal items for homeowners who have been devastated by the wildfire that was the most destructive in Colorado history in terms of property loss and damage , according to the Colorado Sun. A total of 1,084 homes—mostly in Louisville and Superior—were destroyed, and another 149 homes were damaged.
The fire, which broke out due to dry conditions mixed with strong winds, spread so quickly that residents had to evacuate with little more than the clothes on their backs.
"We had scheduled a DR team to come to Colorado before our ice storm, and then called them if they weren't there," said KYDR manager Ron Crow. "Our team wants to go, so we're back."
According to an article in the Baptist Press, Arizona Southern Baptist Disaster Relief workers and DR volunteers from other states have taken the time to do similar work in the area.
Arizona Disaster Relief volunteer Sue Cook said she was working in Louisville on January 20.
"Right away I saw a rectangular metal object sitting on top of the ashes in the basement," she said in the Baptist Press article. "At first I thought it might be part of the structure of the house, but it was a metal box."
After carefully opening the box, Cook realized that it held the remains of a jewelry box. Upon arriving at the site, the landlady cried and was amazed and upset by the find, as it was sentimental for her, Cook said.
Hope comes in many forms and finding personal items for those homeowners who have lost everything is another way to show it. Southern Baptist Disaster Relief teams across the country want to show the love of Christ to bring ultimate healing to survivors of tragic situations.
Kentucky Baptist Disaster Relief workers are sure to share the hope that comes from Jesus as well.
(Baptiste Press contributed to this story)