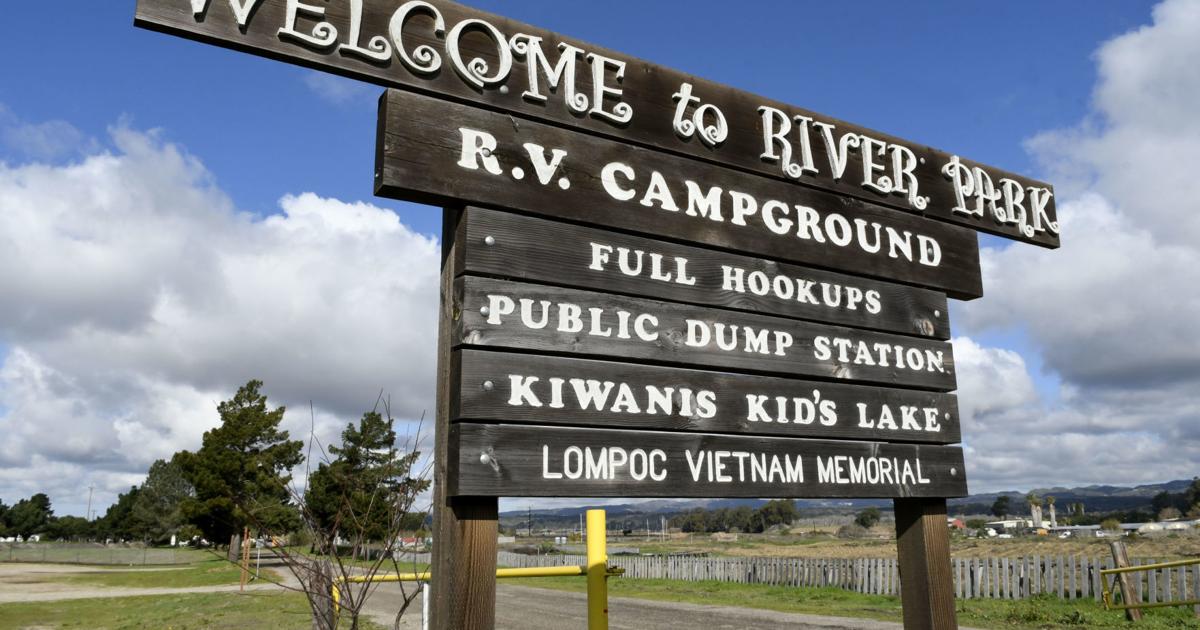 About the Town: Volunteers Invited to Plant Trees March 12 in River Park | About the city
Volunteers invited to plant trees at River Park on March 12
The city of Lompoc is looking for community volunteers to join "AMPlify the urban forest— a statewide initiative by the California Urban Forests Council to plant nearly 2,000 trees in 28 participating communities, including Lompoc.
Volunteers are invited to attend the launch and planting event from 8 a.m. to noon on Saturday, March 12 at River Park, near the first parking lot at Hwy 246 and Sweeney Rd.
Participants are requested to bring their own drinking water, shovels, pickaxes and gloves to participate.
Those who sign up to volunteer will be entered into a raffle to win a reclaimed urban forest wood guitar made by Taylor Guitars.
The 7th Annual Spring Garden Tour Returns May 7
The Alpha Literary and Improvement Club will present its seventh annual Spring Garden Tour from noon to 4 p.m. on May 7, featuring a crafty, self-guided tour of five local gardens.
Refreshments will be served at the Lompoc Historical Society during the tour at 207 North L St., Lompoc.
Tickets are $30 per person.
For more information, contact Donna Dimock with Friends of Lompoc Library at 805-736-3390.
AYSO seeks nominations for board members
The Lompoc American Youth Soccer Organization (AYSO) is accepting applications for board members.
Those interested in applying can contact Lompoc Regional Commissioner Meghan Stallworth at [email protected]
Voting and nominations will take place on Monday, March 7.
Registration open for the Lompoc teen conference
The Lompoc Youth Commission will host the Eighth Annual TOTAL (Teaching Our Teens As Leaders) Conference from 8:30 a.m. to 2 p.m. Friday, March 25 at the Dick DeWees Community & Senior Center.
The event – ​​which will feature a keynote speaker and breakout sessions designed to teach, motivate, empower, energize and inspire attendees – is open to all middle and high school students.
The conference will begin at 8:30 a.m. with registration and a light breakfast. The program will start at 9 a.m. and end at 2 p.m.
The guest speaker is Melvin Adams, two-time NCAA American basketball player and captain of the Harlem Globetrotters team.
The day includes breakfast, lunch and breakout sessions.
Pre-registration is recommended before the event. Registration is $15 per student and can be done by calling the Anderson Recreation Center at 805-875-8100 or by visiting 125 W. Walnut Ave. during normal business hours from 9:00 a.m. to 5:00 p.m. Monday through Friday.
AARP Volunteers Offering Free Tax Preparation Services Through April 13
IRS-certified tax assistance volunteers from the Lompoc AARP Foundation are making tax preparation appointments for community members through April 13.
The 2021 tax deadline is April 18.
Community members are encouraged to contact 805-717-1302 to schedule a tax filing time at a location to be disclosed.
Documents to be left with tax preparers once proof of identity is provided include all 2021 tax documents and 2020 tax returns.
Once a customer's return is complete, pickup will be arranged.
The service is free and open to all taxpayers.