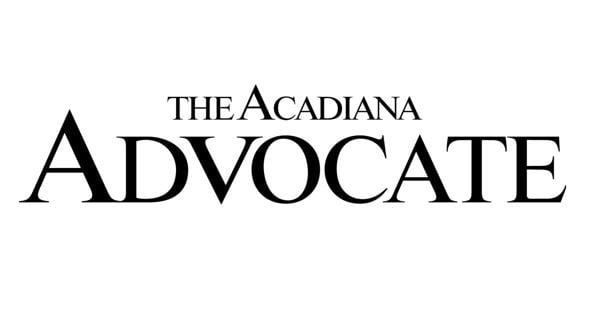 Acadiana Business Notes April 17, 2022 | Business
LEDA's annual job fair is scheduled for May 10
Dozens of the area's top employers will be on hand to screen candidates for the Lafayette Economic Development Authority job fair from 9 a.m. to 2 p.m. May 10 at the Cajundome Convention Center.
Now in its 27th year, the job fair is Acadiana's largest job recruiting event. Since its inception, hundreds of Acadiana's top employers have successfully recruited candidates at this one-day event.
The Electronic Application Station and Mobile Unit, sponsored by the Louisiana Workforce Commission, American Job Center, and Acadiana Workforce Solutions, will be available for job seekers to apply for available positions at participating companies and search and apply for jobs in the area and across the state.
"As the community emerges from the pandemic, many industries continue to face labor shortages," said LEDA President and CEO Mandi D. Mitchell. "Participating companies will offer jobs ranging from entry-level to experienced, from those requiring little training to those requiring advanced degrees. We are thrilled that some of our recent business attraction and expansion projects – SafeSource Direct, Amazon, CGI and Calls Plus – along with dozens of other regional and local employers are attending the event.
Attendance is free and attendees should register in advance at ledajobfair2022.eventbrite.com and bring copies of their resume.
A list of employers present is available at lafayette.org/LEDAjobfair.
Opelousas offers grants for historic renovations
City of Opelousas officials offer a grant program to businesses or qualified homeowners for building rehabilitation projects.
Opelousas, the Downtown Opelousas Development District and Main Street Opelousas administer the Building Improvement Grant Program with the goal of preserving the city's historic identity and cultural assets while stimulating local investments.
"This local grant program along with investments from business owners is a win for our businesses, downtown and our city," said Mayor Julius Alsandor. "It's also a way to prioritize our efforts to help revitalize the downtown district.
The program is a reimbursement grant that requires recipients to match funding. Grants will range from $500 to $5,000, and the Downtown Development District has set aside $20,000 for projects.
"The BIG initiative has proven to be a great success for the City of Opelousas and the business community," said SDG Chair Lena Charles. "ODDD applauds the grant recipients and their investments in their businesses and the local economy and we also appreciate the partnership with Opelousas Main Street and the City of Opelousas as this collaborative effort has resulted in BIG upfront investments. "
Last year, $10,000 in matching grants was awarded to five local businesses for projects totaling just over $100,000.
For more information about the grant, call (337) 948-1391. Applications must be submitted by June 1.
SchoolMint acquires marketing company
Lafayette-based technology company SchoolMint has completed the acquisition of Enrollhand, which provides marketing solutions to education customers.
The merger allows the combined companies to further innovate and expand the impact of strategic enrollment management in K-12 schools, said SchoolMint CEO Bryan MacDonald. Strategic enrollment management helps schools, districts, and programs strengthen and stabilize their year-over-year enrollment health by removing barriers to finding the best-fit schools/options and helps create positive classroom environments.
Enrollhand has offices in New York, California, London and Athens, Greece.
"Our customers know that increasing enrollment starts with attracting parents, families and educators to their schools, districts or programs. Enrollhand's proven solution helps us expand our capabilities and deliver highly personalized and effective branding and marketing solutions that were historically not available to education clients and/or only available through marketing agencies generics with generic models," MacDonald said in a statement. "We are especially excited to partner Enrollhand with our new Engage platform, which truly brings together an unbeatable combination of capabilities and tools into a single, streamlined solution that has made proven to increase enrollment.
SchoolMint, which recently announced its move to a former warehouse owned by the Lafayette Public Financing Authority at 319 N. Monroe St., has launched SchoolMint Engage, which it says will increase enrollment through digital marketing using a microsite of personalized registration, referral and online services. reputation management. This also includes search marketing and social media advertising.