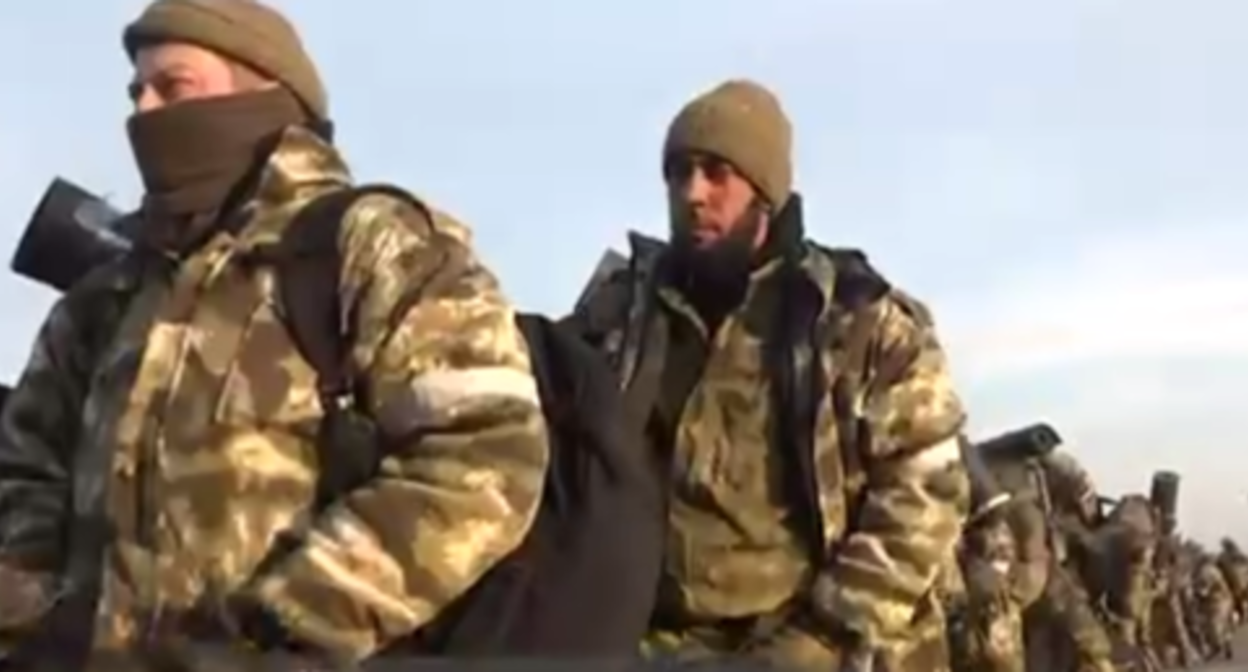 Caucasian Knot | Kadyrov reports the formation and dispatch of a group of volunteers to Ukraine
A new group of volunteers left Chechnya for the combat zone after training at the Russian Special Forces University, Ramzan Kadyrov said, calling the volunteer units 'the main driving force' of the military operation in Ukraine .
The "Caucasian Knot" reported that Kadyrov regularly reported on sending groups of volunteers to Ukraine; in particular, he reported it on November 11. Magomed Daudov, the speaker of the Chechen Parliament, informed that more than 20,000 Chechen fighters have visited Ukraine since the start of the military operation, and 9,029 of them are still there.
"Young people from all parts of our vast homeland regularly come here to learn the right skills and then participate in the [military operation]", wrote Ramzan Kadyrov on his Telegram channel.
In the video, several volunteers reported that they had come to Chechnya from Moscow, the Perm Territory, the Astrakhan region, Irkutsk and Voronezh.
A 52-year-old man introduced himself as a resident of the Kurchaloi district in Chechnya. "All my friends and family are there…I don't think I'm old enough to sit at home and watch them there; I'm ashamed," he said in the video.
Recall that on October 28, Sergey Shoigu, the Russian Minister of Defense, announced that the partial mobilization was over. The next day, Askhab Nakaev, deputy commander of the OMON (riot police) "Akhmat-1" company of the Chechen branch of the "Rosgvardiya" (Russian National Guard), appealed to young Chechens to enter in the army.
This article was originally published on the Russian page of the 24/7 Internet agency 'Caucasian Knot' on November 19, 2022 at 8:33 PM MSK. To access the full text of the article, click on here.