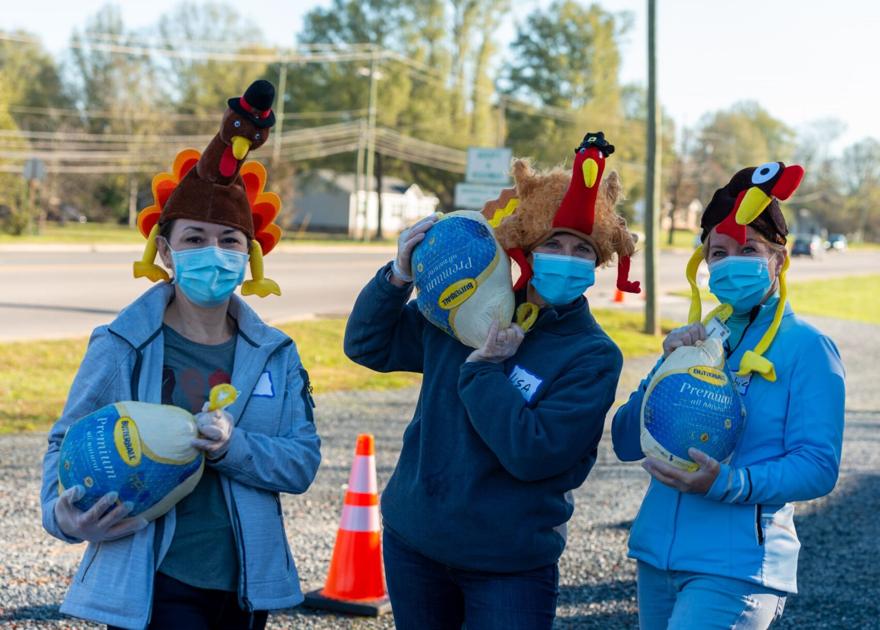 Common Heart Seeks Volunteers and Donations to Host 1,500 Thanksgiving Parties | Weekly
INDIAN TRAIL – Common Heart is seeking donations to provide 1,500 frozen turkeys with all the preparations for 1,500 hungry families so they can prepare Thanksgiving feasts.
The effort is part of Greater Turkey's 15th annual countdown.
The volunteer-run event is Common Heart's biggest delivery day and continues to grow, Executive Director Keith Adams said, especially this year as many more families continue to go hungry during the pandemic.
"The continuing pandemic has really inspired us to step up and act boldly to serve our neighbors and meet needs," Adams said. "With the opening of our Marshville location last year, we will once again serve 400 more families than in 2019 to help meet needs in eastern Union County."
Donations are needed to achieve this goal.
Non-perishable items like canned fruits and vegetables, stuffing mixes, cranberry sauce, cream soups, macaroni and cheese, dessert mixes and Jello can be dropped off at the association's main office, 116 Business Park Drive, Suite A to Indian Trail, 10 a.m. to 2 a.m. Monday to Friday, and 8 a.m. to noon on Saturday.
Residents can also drop in frozen turkeys starting November 8.
Every $ 30 raised provides a frozen turkey and fixins for a family. To donate online, visit http://Turkeys.CommonHeart.org or mail check (payable to Common Heart) to: PO Box 2761, Indian Trail, NC 28079. Write "Turkeys" in the memo line.
"This event absolutely wouldn't have happened without volunteers – hundreds of them," Adams said. "This day is dedicated to neighbors serving neighbors and promoting a small revolution of kindness in our community."
At least 500 volunteers will be needed Nov. 20 to deliver the 1,500 Thanksgiving packed lunches and work on-site at Indian Trail and Marshville to load vehicles. Volunteers can register online at http://Turkeys.CommonHeart.org.
Indian Trail resident Teresa Kirschmann has been delivering Thanksgiving baskets with Common Heart for four years and more.
"It's heartwarming to know that you've helped someone with a meal to savor someday to be grateful," she said. "It's now a holiday tradition for me. "
The baskets will benefit families in Union County, Matthews and Mint Hill. If your family needs a Thanksgiving basket, complete an online request by November 7 at: http://Turkeys.CommonHeart.org or dial 704-218-9060.
Do you want more information?
Follow the progress of the Big Turkey countdown on Facebook at: Facebook.com/TheCommonHeart.