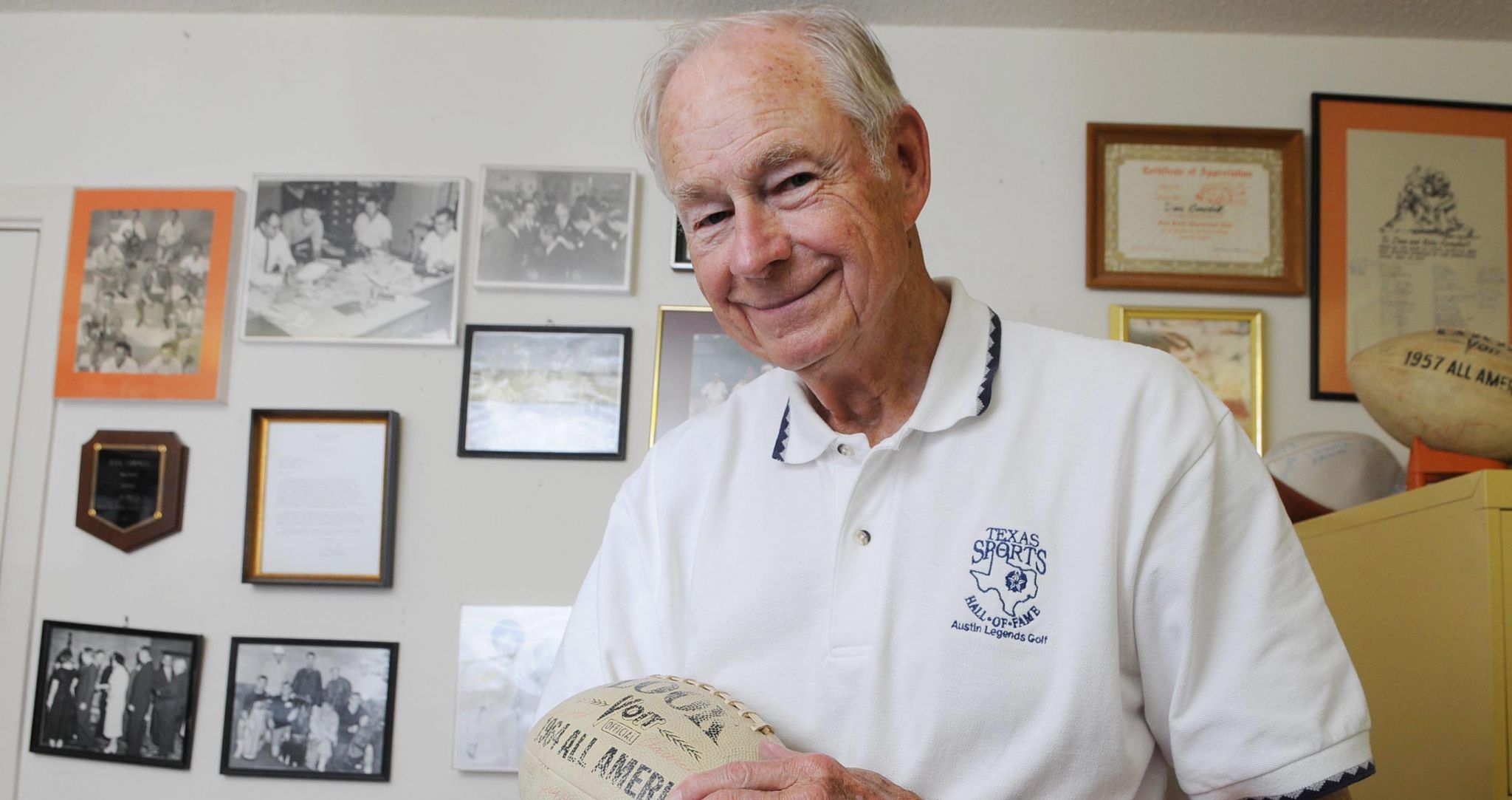 Dave Campbell, magazine founder and Texas legend, dies at 96
Dave Campbell, the venerable editor of the Central Texas newspaper whose name has become synonymous with the sport he chronicled and celebrated as the founding publisher and editor of Dave Campbell's Texas Football magazine, died Friday evening at his home in Waco.
Campbell, a 40-year Waco Tribune-Herald sports editor and World War II veteran who received a Bronze Star for his service in the Allied assault on Germany, was 96 years old. He suffered a stroke this week and was briefly hospitalized before returning to his hospice home.