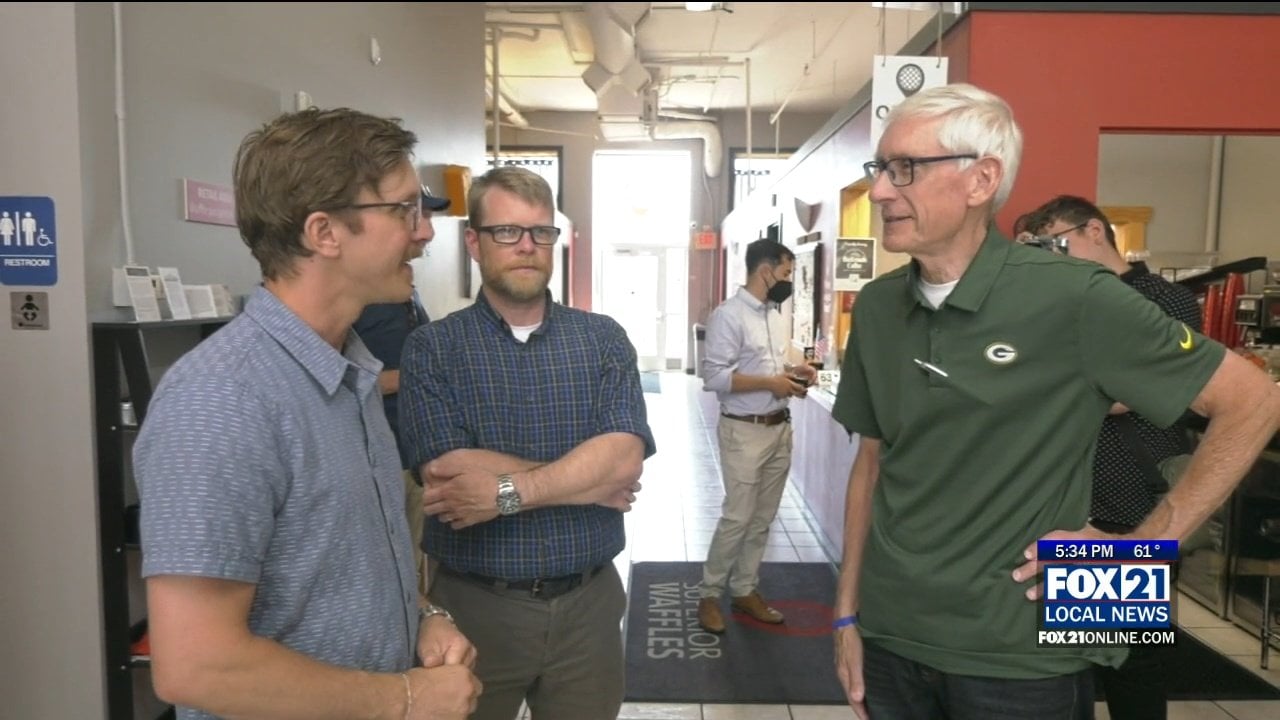 Governor Evers Visits Small Business and Grant Recipients in Superior
SUPERIOR, WI. — The pandemic has forced many businesses and their owners to simply try to survive. Today, many Superior residents told Wisconsin Governor Tony Evers how they used grant programs to get by.
The grants were awarded to small businesses in Wisconsin, with the goal of helping their doors stay open while working during the pandemic.
"That's because we're all in this together. State is state, but I think we have an obligation to help people, cities and our rural areas thrive. To do this in this pandemic, we used the federal money that we received. In fact, we are number 1 in the country for the federal money that we give to businesses," Governor Evers said.
The governor and local senior chefs strolled down Tower Avenue to tour the stores. Their first stop was at Superior Waffles, a restaurant that received a grant from the Main Street Bounceback Program.
According to Senior Mayor Jim Paine, "It was a few dozen businesses that got real mainstream post-Covid rebound grants. If you opened during Covid, the state gave you direct money for taking this risk on behalf of our community. So we are here so that these people can say thank you to the governor, but also so that he can see the impact that this has on our communities.
The program provides one-time assistance to businesses opening a new location or expanding into a vacant space. Companies can still apply for this subsidy until December.
Governor Evers also shed light on other businesses in the area. "Not everyone I saw today was a beneficiary, but the resilience and energy I see here at Superior is truly historic."
Regional leaders ended their visits to the Sweeden Sweets confectionery, which received funding from two small business grant programs. In an interview with owner Dan Klarner, "It's important to have these grants available. We tried to do it on our own, but it was good to get some grants during tough times and years.
Children from the top branch of Boys and Girls Clubs joined the Governor at the last stop.
"Mostly, I'm just excited to be living in Superior right now. This is one of the best times in decades to live in this community. We thought it was over, we were turning off the lights, but we thought if we really invested in this community it would bounce back and the proof is all around us now," Mayor Paine said.
The mayor explained that it is important to maintain the momentum. He says the next stop in recovery efforts will be along Central Tower Avenue.