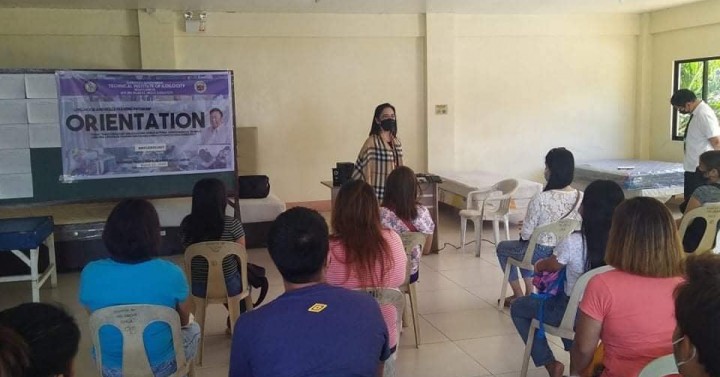 Iloilo City resumes vocational training program
CITY OF ILOILO – About 160 residents here are benefiting from various vocational trainings as the local government resumed its free livelihood and skills training program at the Iloilo City Technical Institute (TIIC) which temporarily halted at the peak of the pandemic two years ago.
TIIC Molo campus manager Maria Mathilde Treñas said in an interview Wednesday that eight training programs have been made available to trainees to include basic welding and fabrication, reflexology (massage) training, housekeeping, computer literacy, cosmetology training, culinary arts, basic bar and food service management, and basic emergency response.
Training programs resumed on February 28 and slots are already full in some times, so she plans to open another class to accommodate those who are interested.
It was in March 2020 that TIIC stopped giving the programs, which had originally started in 2014.
"Training programs are very beneficial because if they learn skills, they can find ways to earn an income," Treñas said.
After the training, they will be required to complete an on-the-job training (OJT).
Reflexology and cosmetology interns will be called upon to render complimentary services when caring for women and lesbian, gay, bisexual, transgender, queer, and other (LGBTQ+) employees at City Hall as part of the celebration of National Women's Month on March 29.
Treñas added that before the health pandemic, some of their interns were employed by hotels.
"Admittedly, it is only a training course, but its content is similar to that of the TESDA (Technical Education, Skills and Development Authority). After their training, we will facilitate them to obtain an NC, National Certificate II," she said.
Training times vary for each program but the shortest is Reflexology which lasts 15 days and the longest is Basic Bar and Restaurant Management which lasts two months.
The city's public employment and service offices (PESOs), Treñas said, have already expressed interest in partnering with TIIC.
"Since they are on the job and we are in training, they complement each other," she said, adding that she plans to request starter kits for trainees upon completion of the training program. (NAP)