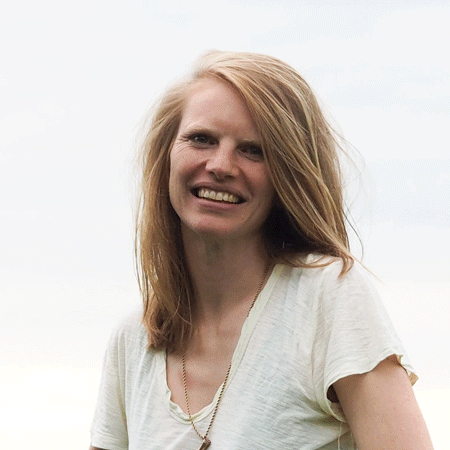 Primrose Matheson and Vanessa Barker | Co-founders
The fabric we use is 100% regenerative organic cotton
Bedstraw & Madder is a DTC brand offering naturally plant-based dyed underwear made from sustainable fabrics. The company works with Oshadi Fibershed and RADDIS to bring together traditional textiles and regenerative organic cotton farming. In an interview with Shilpi PanjabiCo-founders Primrose Matheson and Vanessa Barker discuss the production process, major markets and expansion plans.

When did you start Bedstraw & Madder and how did you come up with the idea for biodegradable underwear?

We launched in October 2021, but the idea sprouted in 2019. We wanted to create fully circular fashion that doesn't affect our health or that of the planet.

What is the composition of the fabric of the underwear you sell? What makes it 100% biodegradable?

The fabric we use is 100% regenerative organic cotton. It is 100% compostable and returns to the earth within six months as we also use natural rubber fillings.

Where do you get the cotton and fabric from? Is the cotton used organic? Share some details.

We grew the cotton for our first line of panties ourselves by renting the land with our partners in Erode, India, and planting the cotton from seed. The cotton is regenerating organic cotton. This means it is grown in a way that actively helps fight climate change by sequestering carbon from the atmosphere into the soil. We sequestered two tons of carbon from our first pilot acre of cotton. The cotton is grown using a no-till approach, without pesticides or artificial fertilizers. Our farmers also use cover crops and animals to naturally fertilize the land. Our philosophy is to return to ancient wisdom.

What are the challenges of producing biodegradable underwear?

Comfort is key when creating underwear. We didn't want to use any spandex in the body of the fabric, so our briefs were hand woven in a way that gave them a natural stretch. It took us a while to find the rubber gaskets instead of the elastic.

How sustainable is the production process?

The production process is very sustainable. Carbon is sequestered during cotton growth. Harvesting and processing is done in the traditional low-intensity way working with people power largely on machinery. We dye our yarns using 100% natural vegetable dyes and no chemicals or bleaches. Thus, it has no negative impact on our water systems. Our panties are manufactured in a Platinum Wrap, Sedex approved factory in Sri Lanka.

What are your main markets?

We are currently DTC only with some selective online wholesalers. While we are based in the UK, we aim to become a globally recognized brand for chemical-free, vegetable-dyed regenerating clothing.

Do you plan to open a physical store or be available in physical stores soon?

No, but we will participate in pop-up stores in the future.

What has been your growth story for the last fiscal year? What's the wait for the next one?

We had a lot of setbacks with COVID-19 which delayed production. Subsequently, the riots in Sri Lanka that year delayed the production of new lines. For this reason, we have not yet been able to launch our planned range. Thus, our growth will be planned from September of this year.

What are your expansion plans? What new products do you plan to add in the future?

We plan to expand our line of panties and move into sleepwear, while adding next-to-skin staples like vests and t-shirts.

DISCLAIMER: All views and opinions expressed in this column are solely of the interviewee, and they do not reflect the opinion of Fibre2Fashion.com in any way.