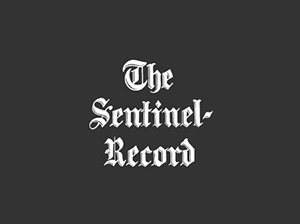 Removing barriers for female apprentices
Across the United States, our nation is celebrating National Apprenticeship Week from November 14-20, to remind workers and employers of the importance and value of recorded apprenticeships.
The gold standard in training and workforce development, Recorded Apprenticeships are an age-old "earn as you learn" model that opens up pathways to well-paying careers that offer better rewards and greater job security. About 93% of workers who complete a registered apprenticeship obtain employment and earn an average annual starting salary of $77,000.
However, women and especially women of color remain severely underrepresented in these programs; in fact, women represent only 14% of active apprentices. In male-dominated trades, less than 4% of apprentices are women. Discrimination, systemic barriers and other long-standing barriers have historically prevented women from accessing these opportunities and left them isolated in low-paying jobs traditionally held by women. The time for change has come and work is underway to dismantle discriminatory barriers. It's also the perfect time to ensure that equity is integrated into job creation across the country.
The Biden-Harris administration is making unprecedented investments in our country's infrastructure that will create good union jobs with family wages and opportunities for women across the country. We know that apprenticeship can be a way to get women to access these opportunities.
While the Ministry's Women's Bureau supports efforts to recruit, train and retain more women in quality pre-apprenticeship and registered apprenticeship programs, as well as in non-traditional occupations through the women in apprenticeships and in non-traditional professions. Through this innovative program, laureates provide support services and skills training to prepare women for promising careers, while simultaneously helping employers create a work culture where women can succeed.
Rosie Turnipseed is one of the beneficiaries of the WANTO program. A recent graduate of Texas Gulf Coast Inc.'s Service Excellence Respect Jobs for Progress pre-apprenticeship program, one of many supported by our grants, Rosie was able to regain financial stability during a difficult time. "Before I joined the program, my water and electricity were about to be cut off. The pre-apprenticeship program provided me with short-term financial assistance and training that helped me find a job to make ends meet. … I will continue learning because I want to be able to create generational wealth for my children and positively help my community."
In October, the Women's Bureau celebrated its 30th anniversary and celebrated three decades of collaborative efforts with community agencies to bring more women into pre- and registered apprenticeships and to connect them with secure and well-employed jobs. remunerated. Over its 30 years of existence, the Women's Bureau has worked closely with its grantees and learned much about what needs to be done to recruit and retain women in apprenticeships. One of the important lessons we've learned is that women participate and do better in job training programs when they receive support services like child care.
Learning changes lives. We are committed to breaking down the barriers women face when seeking to participate in these programs and to thrive once they do. It has never been more important for us to advance training, employment and return-to-work opportunities that connect women, and especially women of color, to better-paying jobs, so that economic recovery of our country comes with greater fairness.
Charmaine Davis has been working to support the advancement of women in the workplace with the U.S. Department of Labor Women's Bureau since 2016. She is Regional Administrator for Region 4 and Acting Regional Administrator for Regions 5 and 6. She chairs the Office of Women's Child Care Team and currently leads efforts to develop female recruitment training for Job Corps.