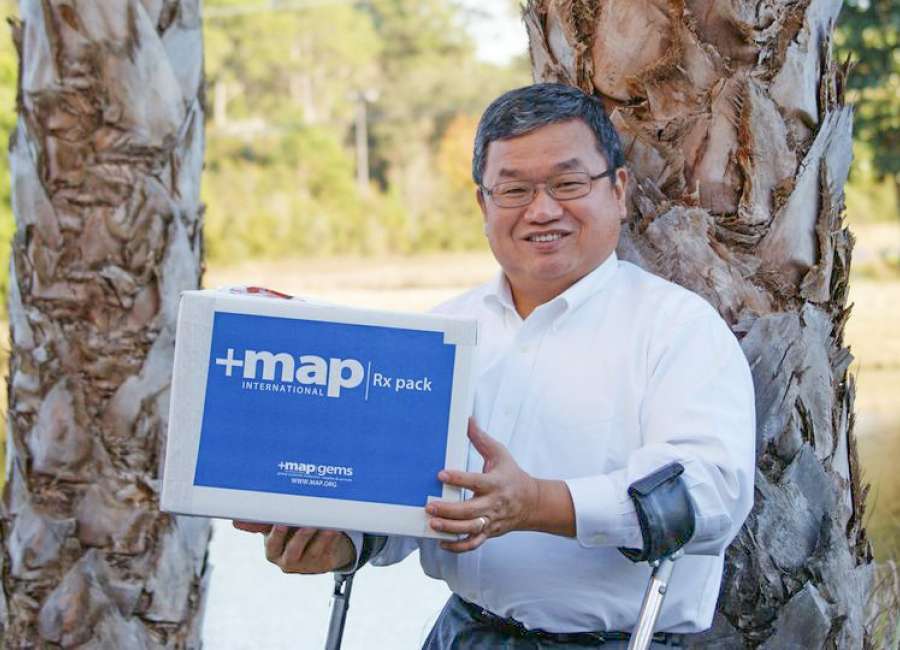 The CNC organizes the founders' dinner on August 29
Steve Stirling of MAP International
Local nonprofit, Can't Never Could, observes August as Founder's Month and will hold its annual Founder's Dinner on August 29, 2022 at the Newnan Center.
This year's speaker is Steve Stirling, President and CEO of MAP International, a Christian organization that provides medicines and medical supplies to those in need around the world so they can enjoy life to the fullest. .
Stirling was due to speak at last year's dinner but suffered health problems, and Can't Never Could board members said they were grateful he could now visit to Newnan for dinner.
"This is the biggest fundraiser we have on an annual basis, and we haven't been able to get together with everyone for a while now," the chairman of the board said. NCC, Kevin Daniell. "We look forward to having this event on the day that would have been Rob's 51st birthday to celebrate with all of our friends. The needs are constant and the CNC is grateful that we were able to help do our part and follow Philippians 4:13 – I can do everything through Christ who strengthens me.
Stirling joined MAP International in mid-2014 after holding leadership roles in major corporations and nonprofits including ChildFund International, Heifer International, Univera Life Sciences, Childhelp and World Vision US.
Stirling received his bachelor's degree in agricultural economics from Cornell University and his MBA in marketing and finance from the Kellogg Graduate School of Management at Northwestern University, during which time he also studied international business in Paris, France. . Her book, "The Crutch of Success," chronicles her early years in a Korean orphanage, her adoption into a large and loving family in Alaska, her battle with polio, and her determination to succeed. Steve and his wife, Sook Hee, have two adult children.
The Founder's Dinner will also mark the 51st birthday of the CNC's founder, the late Rob Estes of Newnan. On August 16, 2013, Rob was diagnosed with an incurable form of brain cancer called glioblastoma. After the removal of a 5 centimeter tumor in his right frontal lobe, he lost his fight on December 17, 2017, but not without a fight. As a result of this experience, Rob's family realized the importance of faith, community, perseverance and hope. They also realized the importance of helping others in times of adversity. Because of this, they founded Can't Never Could shortly after his diagnosis. Because Rob was born on August 29, 1971, and Can't Never Could was founded in August, CNC now honors the memory of its founder each August.
Can't Never Could Inc. is a non-profit corporation dedicated to helping individuals and groups facing adversity and personal battles. Through monetary donations, support and faith in Jesus Christ, NCC aims to instill determination and hope in those experiencing these challenges. Can't Never Could says he makes these contributions "with a desire to glorify Christ, who gives strength in all circumstances."
The name of the organization comes from Rob's mother, Martha Ann Parks. When Rob was a kid and he told her he couldn't do something, she often replied, "I never could.
Tickets for the Founder's Dinner are $85 each or $135 per couple. For tickets, event sponsorships or other CNC information, please visit cantnevercouldinc.com.