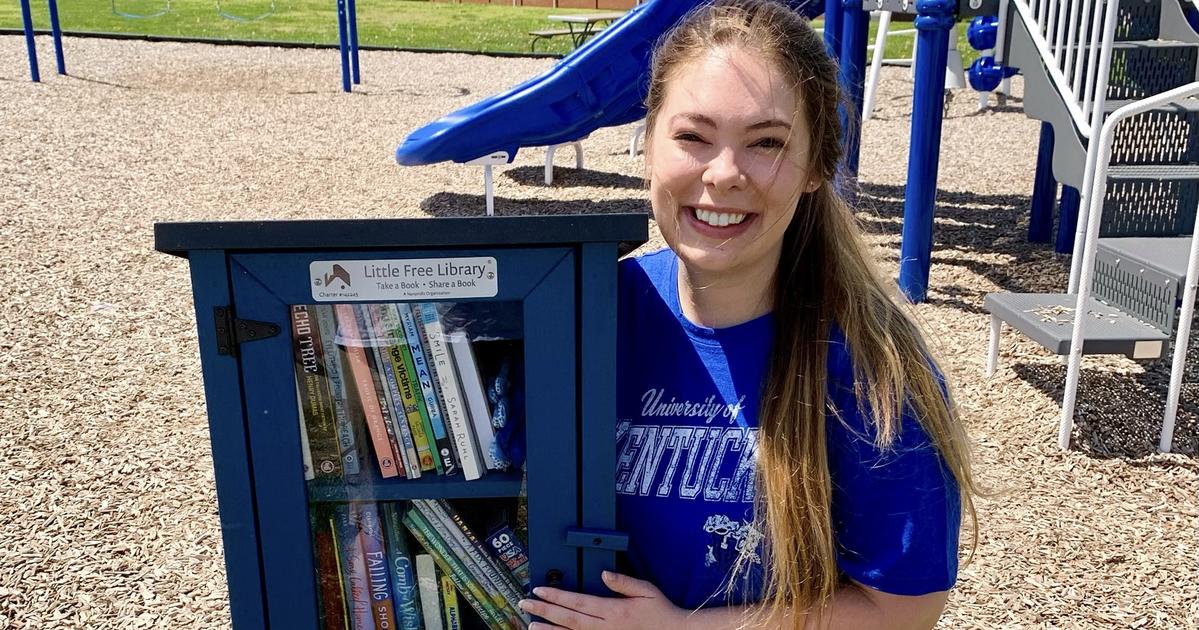 UK graduate student launches 'little free library' for UK community
LEXINGTON, Kentucky (May 3, 2022) — Carly Jessup, a May 2022 graduate of a master's degree in library science from the School of Information Studies at the College of Communication and Information, has brought a small, free library to the University of Kentucky campus to provide students with and UK family housing for graduates and families with 24/7 access to books.
The Little Free Library, based in Hudson, Wisconsin, is a nonprofit organization that promotes book exchanges across the country with the goal of expanding access to books for everyone.
Jessup, herself a resident of graduate and family accommodation in the UK, wanted to provide students and families with a resource to improve their literacy levels, as well as an opportunity to connect with their neighbors and create a community. So she began the process of bringing a small free library to campus.
"I noticed that this neighborhood was home to many international students and families. I also noticed that there were regular English conversation classes, as some of the students, or their spouses or children, are probably still working on their English literacy," Jessup said. "I thought that building a small free library might help those who work to improve their English."
Additionally, recognizing that the transition from undergraduate to graduate and family housing can be difficult, Jessup aimed to create a community for residents who fit into the graduate housing lifestyle.
"People tend to have more responsibilities here, and meeting other members of the community can be difficult, which is amplified if there's also a language barrier," Jessup said. "I hope this little free library will introduce neighbors who otherwise wouldn't have met."
The Little Free Library is now open 24 hours a day, 7 days a week and accessible to everyone. It is located on the playing field between the Shawneetown and Greg Page apartments near Kroger Field.
Students and members of the UK community are welcome to take books from the Little Free Library and are encouraged to donate books to the Little Free Library in return.
Jessup received this library through the Little Free Library Impact program. Learn more about the program here. For a full list of Impact Library program grantees, including Jessup, click here.
"I am thrilled to give back to the community that has been my home during my time at the University of Kentucky," Jessup said. "The diversity of the community here is truly special, and I hope it will continue to flourish long after I graduate."