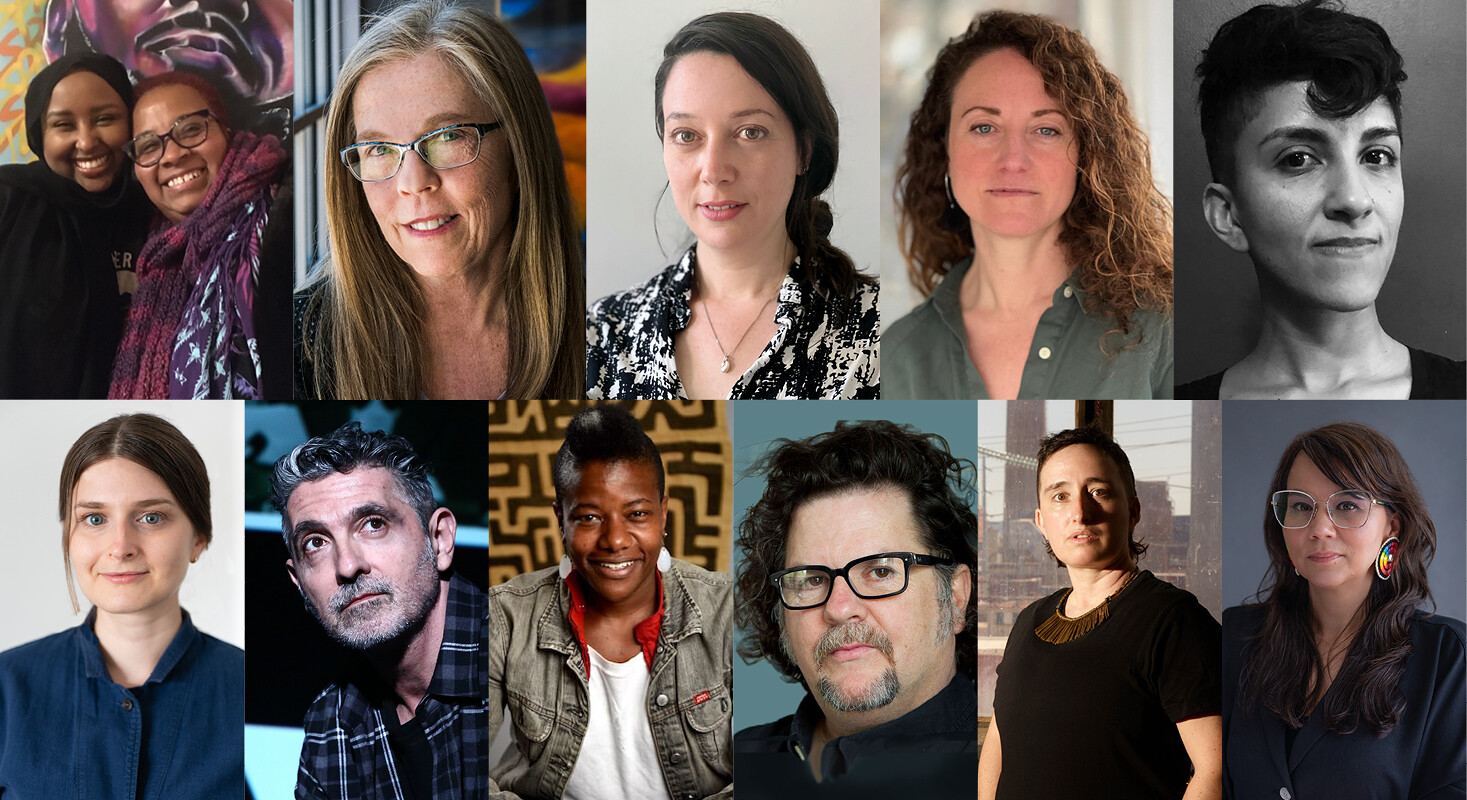 Winners of the 2022-2023 Artist Residency Awards – Announcements
The Wexner Center for the Arts at Ohio State University is thrilled to share the winners of the Wexner Center Artist Residency Awards for the coming year.
The awards, which are presented annually, exemplify the centre's mission: to provide unique experiences across multiple disciplines and fuel the creative expression that underpins them. The Wex Artist Residency Awards recognize the exceptional talents of individuals in film/video, learning and public practice, performing arts and visual arts through significant financial and technical assistance for creation new works.


A full list of past recipients is available here.



Recipients for 2022-2023:



Movie/Video

Zeinabu irene Davis (her)
The Davis's Artist Residency Award project is a new hybrid documentary, The stars of the northern skywhich tells the stories of the court trials of three enslaved women in the North: Sojourner Truth, Phyllis Wheatley and Marie Joseph Angelique.

Ruun Nuur (her)
The prize will support Nuur's efforts to launch the restoration of the Somali epic The Somali Dervish (1985), a film considered lost until a negative was recently discovered in the National Archives of India. Nuur is also working on a documentary about the film's director, Said Salah Ahmed.
Learning and public practice

Kari Gunter Seymour (she she)
Gunter-Seymour is in his second term as Ohio's Poet Laureate. She will serve a second academic year as a writer-in-residence with the Wex's Pages program, continuing her work alongside educators, students, and public learning and practice staff at high schools in central Ohio.
Tali Keren (her)
Working closely with fellow Artist Residency Award recipient Alex Strada, Keren will develop research and a series of public programs, engage with students, and develop a project to be presented at the center in 2024.
Cadine Navarro (her)
Navarro's residency will include research, a series of public programs, and engagement with the Central Ohio community, to include K-12 students and college and university students.
Sa'dia Rehman (her)
In her second year as an Artist Residency Award recipient, Rehman will continue to work with the center on a series of public programs, engagement with students, and the development of a commissioned work to be presented at the Wex in 2023.
Alex Strada (her) 
For its residency award project, Strada will collaborate with Tali Keren on a residency that will include research and a series of public programs, engagement with students, and the development of a project that will be presented by the Wex in 2024.
performing arts

Ain Gordon (he/she)

Relics and their humans, Gordon's Residency Award project, is a theatrical tribute to two couples from Dover, Ohio. A "sound portrait" work featuring music, transcribed interviews, original text and home movies, it is produced in collaboration with composer, writer and performer Josh Quillen.
Jennifer Kidwell (her)
The Artist Residency Award supports Those who have two clocks, co-created with Jess Conda and Mel Krodman as Tall Order. The work in progress refers to hetero-masculinity and hierarchical structures of power. The award also supports the development of a separate project that Kidwell describes as musical metal sculptures that are "played" by rain.
Tere O'Connor (he/him)
The Artist Residency Award supports O'Connor's streams, a new piece for eight dancers. Rivulets will be presented at Wex in the fall of 2023; O'Connor will give an artist talk prior to this spring 2023 engagement.



visual arts

Jonas NT Becker (he/him)
Becker's two-year Wex residency will support a series of photographs that use coal dust to depict redevelopment projects at former Appalachian mining sites; a new film about generational political beliefs, developed with the Wexner Center Film/Video Studio; and a series of public programs. His residency will conclude with a Wex solo exhibition in 2025.



Tanya Lukin Linklater (her)
Building on its iterative work, My mind is with the timesLukin Linklater's residency will support outdoor open rehearsals in Ohio and a new work for camera, which will be featured in a solo exhibition at Wex in 2024, his US premiere.