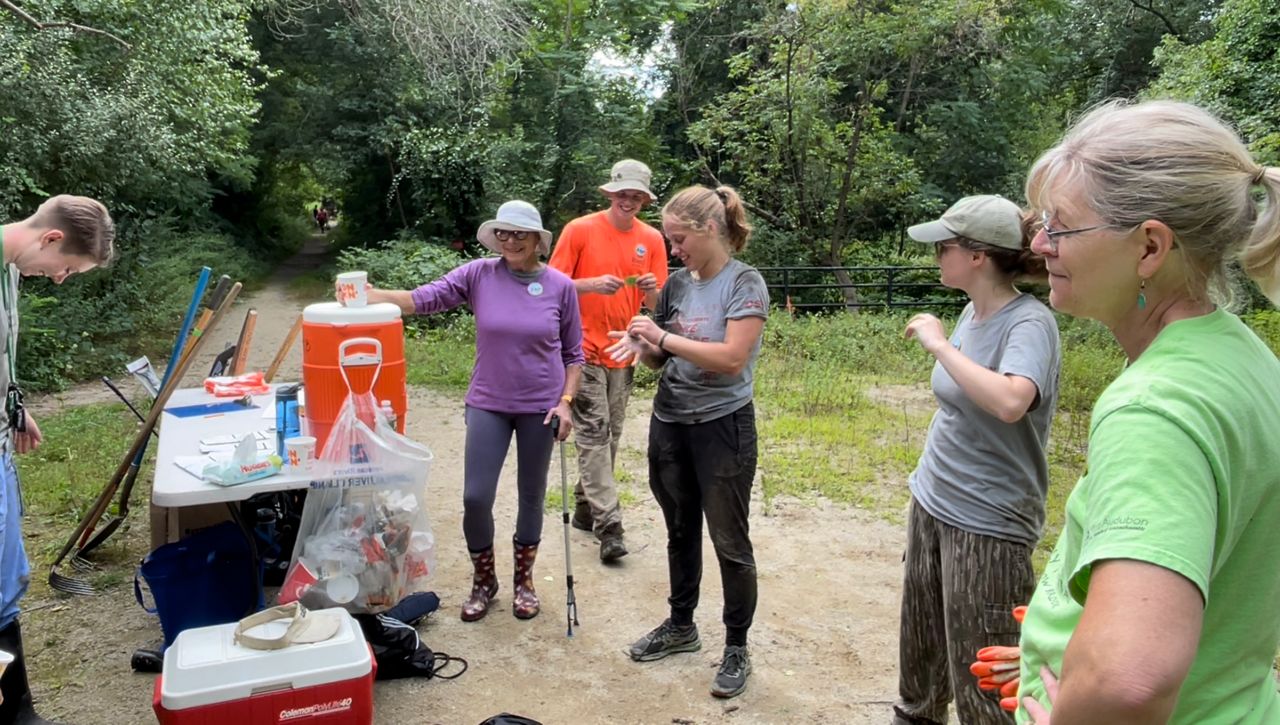 'Zap the Blackstone' Volunteers for 50th Anniversary Cleanup
AUBURN, Mass. — Volunteers gathered for the 50th annual Zap the Blackstone cleanup on Saturday and left with trucks and trailers full of trash.
Early on, at dozens of sites, volunteers scoured the banks, finding shopping carts, plastic bottles, car parts and anything that didn't belong.
"I was expecting maybe a trash bag or two of nip bottles, and as you can see here, it's probably been an hour and we've got about ten bags," Adam Zwick said. "We also took out a bicycle."
When 10,000 volunteers showed up for the first Zap the Blackstone in 1972, it was the largest regional cleanup effort in US history.
Roy Kelley's grandfather organized the original event 50 years ago.
"He had been working on the river for years, and one of the things he wanted to deal with was the pollution," Kelley said. "It involved a lot of people, and that's what we tried to do today. We brought together as many people as possible in a short period of time, but we used many voluntary organizations that existed. already and have integrated them.
All these years later, Mass Audubon conservationist Martha Gach said cleanup and volunteer camaraderie remain as important as ever.
"We'll clean it up, and a month later there will be trash again," Gach said. "It makes so much difference to the wildlife and the people who come to visit. I think it's always good for people to understand that they are part of a larger movement. What little they are able to do , or whatever they are capable of doing, when you add it all up, it creates this amazing collective achievement.
If you missed Zap the Blackstone, volunteers like Katherine Zheng said you don't have to wait until next year's event to help out – there's always a cleanup around the corner.
"If you find a cleaning, go for it," Zheng said. "It's fun. It's good. You're helping the environment. You're with people. It's a fun experience. You should do it!"